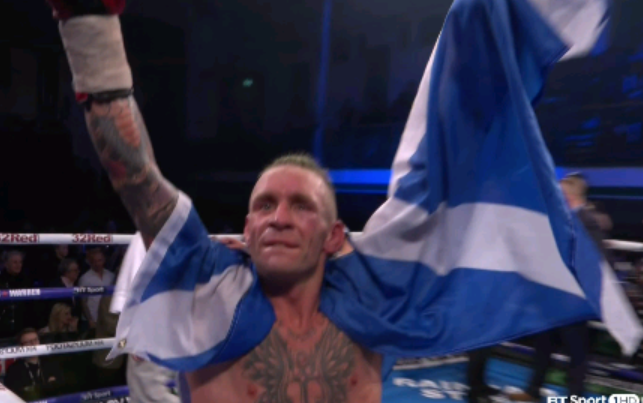 Huge Upset By Clark
---
In what can only be described as a huge shock, Scotland's Ronnie Clark (21-4-2) has beaten highly touted prospect Zelfa Barrett. Barrett winning a majority decision of 114-114 & 116-11 twice on the judge's score cards.
Much was made of the rise of Barrett and he was touted as a future world champion, but 'The Shark' took a huge bite out of any dreams Barrett had in continuing on to bigger and better things, at least for the time being.
The fight was all action, and you may be hard pushed to see a better domestic fight this year. Whilst it was clear that Barrett was the more skilled boxer. He had no end of problems with the come forward style the Scotsman provided. The fight was pretty close in the opening five rounds. But in the sixth Barrett was dropped hard and heavy from a right uppercut. To his enormous credit he survived the round.
One of the biggest sways in favour of Clark is that Barrett simply did not have the power to trouble his opponent.  Barrett landed clean and often but it wasn't enough to slow his opponent, who's own work left Barrett's nose a bloody mess and sent his mouth piece out on more than one occasion.
For Clark, who claimed the IBF European title tonight. A fully loaded domestic featherweight division beckons. For Barrett it is back to the drawing board. He certainly showed a lot of grit and determination in this fight, and a loss is never the end for a young fighter, he can come again. But, this was his first jump in competition and he failed his first test, and in what was his 20th fight the world scene seems a million miles away.
But, I wish both men luck in their careers. Well done Ronnie!
By: Aaron Cooper