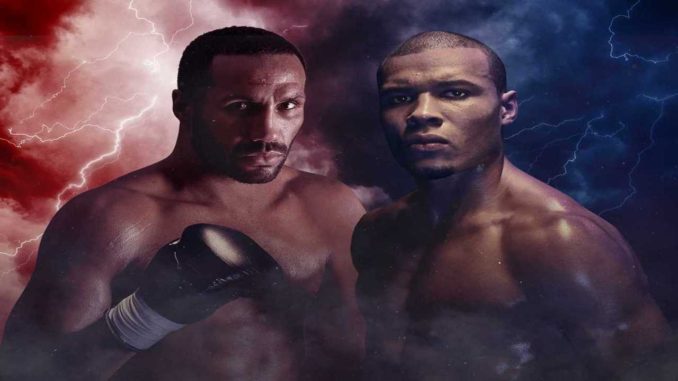 James DeGale looking for one last hoorah against Chris Eubank Jr
---
February 23 we'll see two of London's bigger names clash in what most certainly is a crossroads fight. Former IBF super middleweight champion James DeGale will look to humble the physically gifted, yet disappointing Chris Eubank Jr.
Fans know both men for their boisterous personalities. It's clear that these two men have a genuine dislike for one another.
James Degale (25-2-1, 15KO)
DeGale, a former Olympic Gold Medalist, is clearly the more accomplished and proven fighter going into this match-up. His resume includes the likes of Andre Dirrell, Lucian Bute, Badou Jack, George Groves and Caleb Truax.
He is a quick starter as he typically wins the majority of the early rounds. However, he's also known to have stamina issues. If you look back at his fights with Andre Dirrell and Badou Jack, he started out extremely well but as those fights wore on, fatigue started to be a factor.
As a result, his production rate shifted dramatically! He would end up losing the majority of the latter rounds in those respective fights which in turn, caused what seemed to be a dominant outing become a close fight.
He's going to have to pace himself against the more youthful and fresher opponent.
Chris Eubank (27-2, 21KO)
Eubank Jr, the son of former two-division world champion Chris Eubank Sr, also has a pretty good resume. He's been in the ring with Billy Joe Saunders, George Groves, Arthur Abraham and Gary O'Sullivan.
He's a physically gifted fighter blessed with tremendous athleticism. His quick hands and combination punching is a thing of beauty. However, his lack of technique and ability to transfer his performances in training into the ring has reared its ugly head in many of his big fights.
Saunders clearly out-boxed him in their match. Groves not only out-boxed him, he out-fought him as well. He's also demonstrated the lack of ability to make the proper adjustments that you'd expect of a fighter fighting at this level.
This Is Truly a 50-50 Fight
A win for either man keeps them relevant at super middleweight for the time being. However, the loser will have to ponder if its time to hang them up.
This writer is going to roll the dice and pick Eubank Jr to score the biggest win of his career since defeating Arthur Abraham in 2017.
I see him being too fast and strong for an older, injury prone DeGale on his way to a late rounds stoppage victory.
By: Jerrell Fletcher