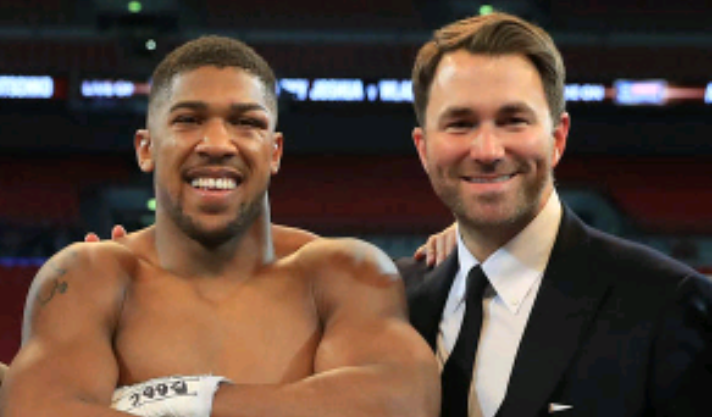 Eddie Hearn Believes A Deal Can Be Reached
After a meeting today between both teams Anthony Joshua's promoter Eddie Hearn said he is "very optimistic" a deal can be reached for a fight to take place between Joshua and American WBC Champion Deontay Wilder. Hearn met with Wilder's representatives in New York earlier today and after which he said:
"Everyone has the desire to make this fight happen"
There has been constant bickering back and forth on social media between both fighter's and there teams the past few weeks but today was actually the first time there have actually been any real discussion between the two. This is the fight everyone wants to see in boxing's premier division and right now there is really no legitimate reason it can't happen.
Both guy's are coming off mandatory defenses of the titles and they're currently on the same schedule with them both fighting in the last two weeks. I say lets make it happen now!
By: Chris Henderson