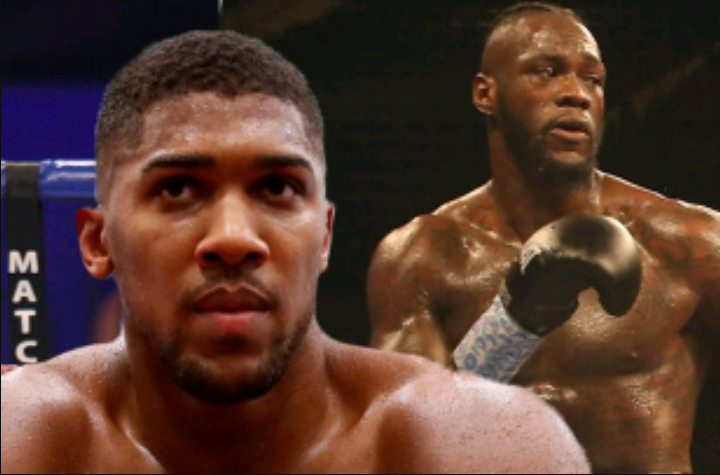 It's time for both sides to get real if fans want to see this fight 
---
Are you tired of the Anthony Joshua and Deontay Wilder "negotiations" yet? "$12.5 million dollars", "$50 million dollars", rematch clause, no rematch clause, in the UK, America or to the highest bidder. How about "is the money legitimate" or possibly my favorite "all he's got to do is say yes". All tidbits gathered from the key players and their followers.
How about the videos of Joshua promoter Eddie Hearn playing with the guys asking him questions because they don't really know any better? Perhaps you liked the Wilder videos directly to Joshua?
Did you hear about Team Wilder "cutting Hearn out" of the "negotiations"? Yeah that was absolute hilarity to anyone that understands how the business works, it just wasn't legally possible but don't let that stop the "news breaker's".
It's really all quite amusing to watch as many fans have instantly become "experts" in the art of negotiating prize fights. I'll say this, the posturing is working well for both sides because I personally get over 40-50 messages per day from people just wanting to know if Hearn is "scared" of this fight or if Haymon is "full of shit".
Did you notice I used the word posturing? Why you ask? Simple because that's all this has been is POSTURING! Posturing from both sides too, yeah both. I'm not going to get into the intricacies of negotiating but it didn't bother me to tell team Wilder this was all posturing. Just recently I was able to tell Hearn the same thing. His response?
"Well that's part of it now, isn't it."
When asked about the new counter offer and when it may be revealed he said;
"We literally only have two maybe three weeks to do this if it's gonna happen because the WBA has Povetkin and then the IBF is going to come with the winner of Whyte and Pulev."
What about that counter offer?
"I've got a big, huge announcement next week in America so I'll be there and hopefully they will meet with me. Let's sit down across the table from each other and see if we can get this done."
Still wondering about that "counter offer"? Me too. I asked if this was just more posturing or is there any chance this could actually be REAL negotiations next week. Hearn said;
"Real, no nice PR stunts (referring to the $50M offer)  like last week. That happens on Instagram and Twitter, that's what's been happening honestly, right? I'm requesting serious discussion. That's what I tried to do last week but they said no. I really do think there's a good chance this fight happens and I think both guys want it, I know Anthony does, I suspect Deontay does as well."
He said it and he's right, posturing on social media is all we've gotten up to this point. Hopefully next week can bring about that "real" negotiating Hearn mentioned because if there's any chance at all this fight happens anytime soon then it's gonna take some of just that, real negotiating.
By: Chris Henderson