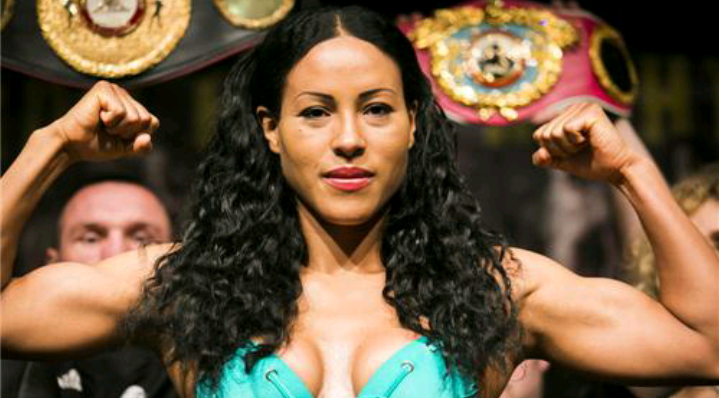 Braekhus will look to continue her reign as the best in the world live on HBO 
---
When undisputed women's welterweight champion Cecilia Braekhus steps between the ropes Saturday night it will mark the first time in the long and storied history of HBO Boxing that a women's bout will be telecast live. It has been done on PPV shows but never during a live network broadcast.
Joining her across the ring will be former middleweight champion Kali Reis. The two are set to kick off the night as the opening bout on the Gennady Golovkin vs Vanes Martiroysan card live from the StubHub Center in Carson, California.
Braekhus, 32-0, has arguably been the face of women's boxing for quite some time now. She's the sport's only undisputed champion since male superstar Terence Crawford vacated his super lightweight titles to move up to the welterweight division.
Known inside the sport as The First Lady of boxing, Braekhus has a strong claim to being the most dominant fighter in the sport as she has lost literally just a handful of rounds throughout her entire career. It's only fitting that she be the one to make history.
For the BoxRec faithful, Reis isn't an opponent that jumps out as a threat to Braekhus' reign as the Queen of the sport but don't let her 13-6-1 mark deceive you. The Providence resident is an experienced veteran who has won six of her last seven bouts.
The "big fight" jitters should be no problem for Reis as she has shared the ring with the likes of Hanna Gabriels, Mikaela Lauren and Tori Nelson among others. She previously won the WBC middleweight title against Maricela Cornejo in April 2016 but was defeated by unified champion Christina Hammer in her first defense.
Expect a good fight when these two women step in the ring next Saturday night on HBO in what will be a history making fight.
By: Jerrell Jasper