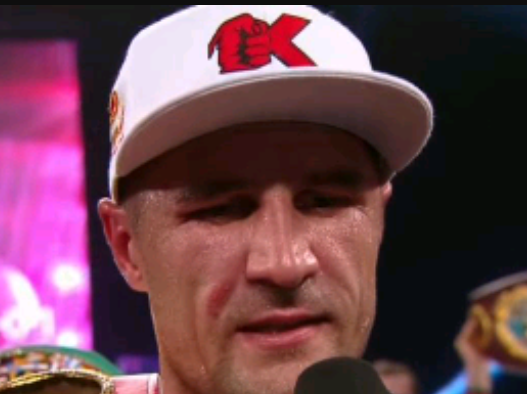 Kovalev Dominates Shabranskyy
 Sergey Kovalev comes back to the ring tonight after losing two straight to Andre Ward with a TKO 2nd round victory over Vyacheslav Shabranskyy. Kovalev seemed to land his power shots at will using his jab to set them up. Shabranskyy was hurt throughout the fight and it looked like it was only a matter before it would be stopped. Kovalev basically walked through his opponent in easy fashion making the statement that he's still a major player in the division.
 There was questions surrounding Kovalev coming into this fight as to how he would rebound after suffering back to back losses to Ward. This was also his first with a new trainer, Abror Tursunpulatov, since firing John David Jackson following the two losses to Ward.
After the fight, Kovalev expressed interest in fighting any of the top names in the division. He mentioned Adonis Stevenson once again a they have negotiated in the past but nothing has ever come of it. Looks like the 175 lbs division has quite a few names and will be interesting what fights we can get next. For right now though it's safe to say The Krusher is back!
By: Wilson Urena