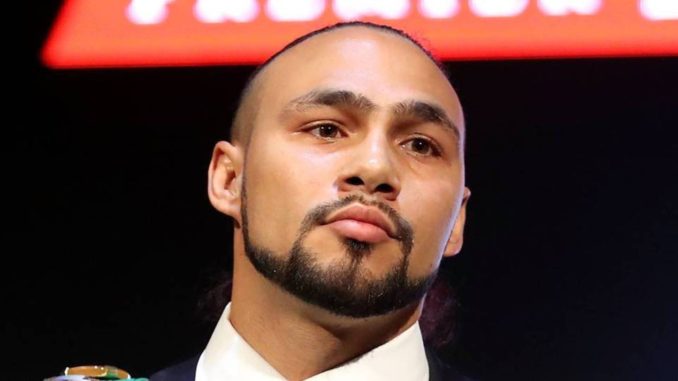 Keith Thurman Reminds Everyone He is Back!
---
January 26 on FOX, undefeated Super WBA welterweight champion Keith Thurman will be back in the ring against Josesito Lopez. During a media workout, the champion took time to address some questions about his career.
Thurman has had some issues with staying active over the last two years mostly due to injury that caused one fight return to be delayed. Furthermore, when he vacated teh WBC title, many enthusiasts wondered if this was the start of the end of his career.
In his absence, there have been some big changes in the division. Terence Crawford wins the WBO title, Shawn Porter captures the WBC and Errol Spence emerges as one of boxing's boogeymen. Additionally, the boxing community has set their sites on Spence fighting Crawford in a unification mega-fight.
It seems Thurman has been removed from the picture even though he still owns a portion of the welterweight crown.
Now the excitement seems to have returned with the champ having a little message for Spence.
"He's talking out off his mouth! From the day I met the boy at the back of the MGM Grand I said, 'Wazzup EJ nice to meet you. I know who you are I look forward to you coming up in the ranks. I look forward to the day we scrap it out.'

"I'm a man of my word! It doesn't matter how many years ago it was that I said it but from that day to this day it's a true statement. But I got here before you pimp!"
Keith Thurman
Thurman concluded by saying defending both the WBA/WBC titles at that time would have been ideal. It would have setup a huge unification bout with three titles on the line. When asked about wanting to regain the WBC title replied "That's definitely one of the main priorities."
It's good to see Thurman, mentally upbeat and back in the spotlight. This adds even more excitement with his return.
Before we start talking about Thurman vs Spence again, the latter will have to get passed Mikey Garcia when they meet March 16. This will without a doubt be the toughest opponent Spence has faced even with Garcia moving up two weight divisions.
Over the last two decades, the welterweight division has been one of the most exciting weight classes and it doesn't seem to be slowing down in 2019!
By: Garrisson Bland