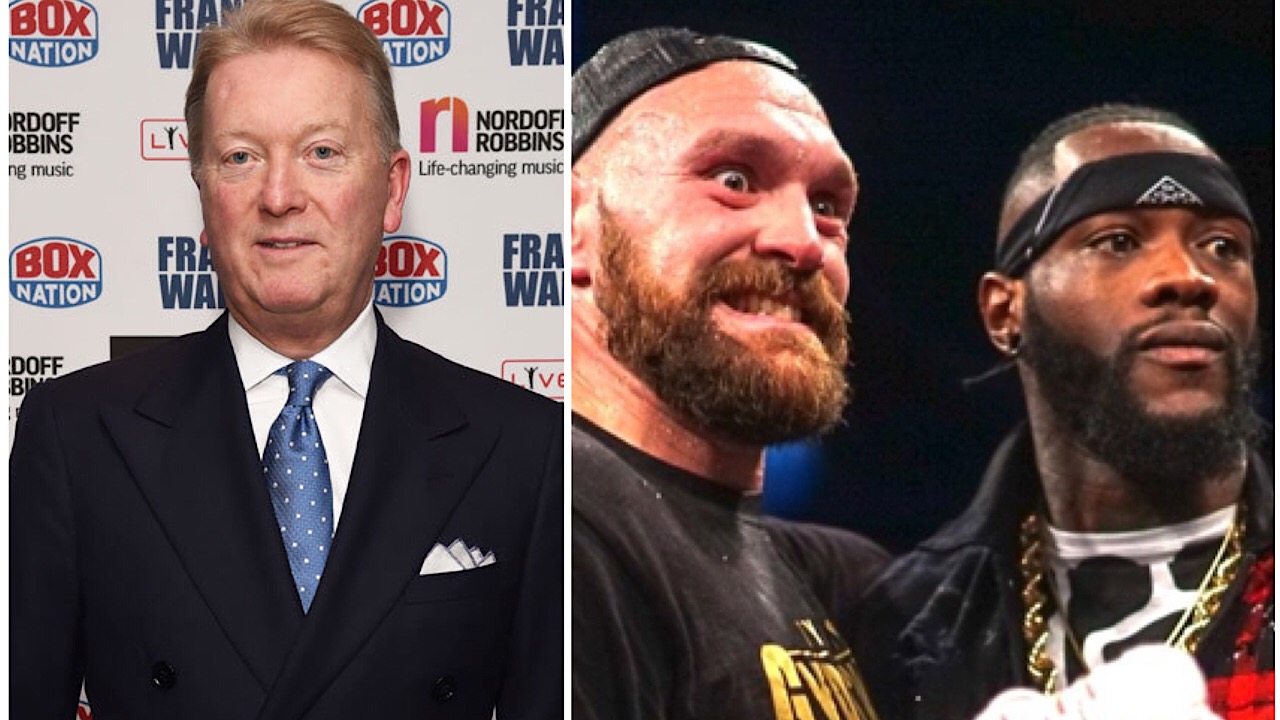 Frank Warren says Deontay Wilder vs Tyson Fury is a 50-50 deal.
---
For everyone wondering what the exact split would be, we have an answer. Some may find a 50-50 split surprising. That would be warranted, given Fury has been out for so and had his titles stripped. However, keep in mind that he still holds the lineal heavyweight title he took from Wladimir Klitschko back in 2015.
Frank Warren, Fury's Promoter, had this to say regarding the deal:
"[It's a] 50-50 [purse split], quick and smooth negotiations. He was the world heavyweight champion. He's undefeated. [Wilder and his team] understand that. All of the terms are agreed."
At the end of the day, everyone involved seems to be content with the deal and are eager to announce the fight. While the details regarding the date and location are still up in the air, one thing isn't; the fight is officially on!
By: Jerrell Fletcher