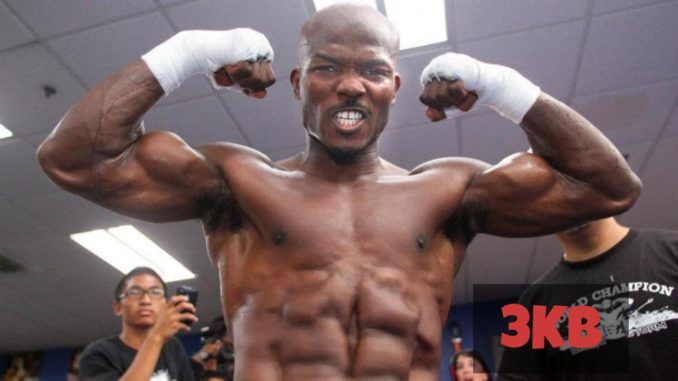 Tim Bradley claims he would exit retirement to face either for the right fights!
---
In a somewhat surprise revelation, former two-division champion Timothy "Desert Storm" Bradley (33-2-1, 13KOs) expressed interest in fighting again. The current Top Rank commentator, who retired two years ago following a very impressive career, revealed a bout against either Amir Khan or Errol Spence Jr could lure him back into the ring.
"I would come back for an Amir Khan fight and I would come back for an Errol Spence fight."

Timothy Bradley
While the announcement came out of the blue, it makes a great deal of business sense. Errol Spence Jr is currently viewed as the unofficial king of the welterweight division. A win over him would drastically change the divisional landscape.
Khan on the other hand, is nowhere near as hot or relevant as Spence. Nevertheless, he has a significant pay-per-view bout with WBO welterweight champion Terence "Bud" Crawford on April 20.
Despite being a tremendous underdog, if Khan pulls off the victory he would instantly make him a key player at welterweight. If Bradley could get back into the shape and conditioning he was accustomed to as a full-time fighter, either bout against Spence or a victorious Khan would make for entertaining affairs!
By: Bakari Simpson