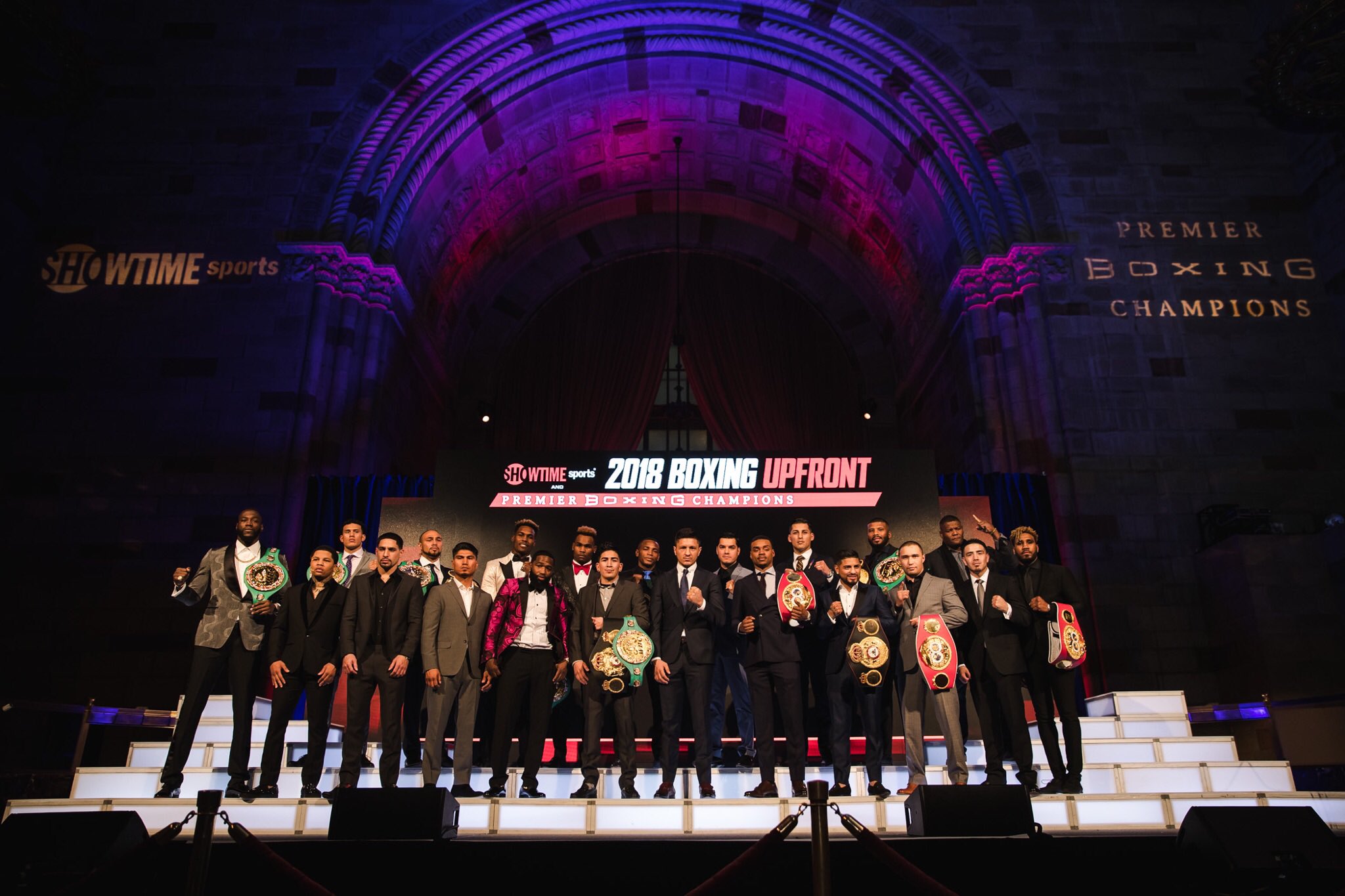 Image courtesy of Showtime Boxing
The Sport of Boxing is Alive and Well 
---
"Boxing is dead", I have heard that far more times than I care to recall in the last few years. For years many have tried to write the eulogy for the sport of boxing. Dana White and his juggernaut that is the UFC have roared in popularity over the last decade and a half, with fight fans defecting from the sweet science to mixed martial arts in their droves, these fans claiming that boxing had its swan song on May 2nd 2015. That day saw boxing fans finally see the two best stars of a generation settle a score mano a mano . But for many Mayweather/Pacquiao flattered to deceive, boxing had had its last hoorah, a plethora of doubters willing to bang the final nail in the coffin.
I have news for all those that dare to attempt to write our great sports obituary for the umpteenth time. You couldn't be more wrong. Boxing isn't dead, it's not even in the early stages of catching a fatal disease. Hell, boxing doesn't even have a cold. Boxing is alive and well my friends, so much so the biggest star in mixed martial arts couldn't wait to get a piece of it.
Boxing has survived the corruption of the mob, greedy promoters trying to cripple the sport for an extra pound or dollar, its even survived the Vatican church who called the sport 'legalized murder' in 2005.
The New Generation
The resurgence of the heavyweight division picks up pace every day. After Wladimir lost his decade long grip on the heavyweight throne to Tyson Fury, and for one reason another which I will not go into here. Boxing's premier division has new names, new stars fighting to etch their names history. In England Anthony Joshua can sell out 90,000 tickets in a day. So mad are fans for the sport over there that a sell out in minutes is a forgone conclusion. Across the pond a loud brash Alabama native threatens to spoil anyone's party with a punch so hard your great great grandfather would feel it. Is Luis Ortiz the ace in the hole, does he hold the card that will rock the apple cart? Or will the man that never lost his world titles in the ring, regain his crown?
The World Boxing Super Series has pitted 8 of the best cruiserweights and super middleweights the world has to offer against each other in respective tournaments in a quest to find the best in their respective divisions. Social media is awash with predictions, many on the fence. Such is the calibre of these fights it is HARD to pick a clear winner.
Only yesterday Showtime announced 'Boxing Upfront'. 12, yes 12 world title fights announced for the first half of this year. Fights that you can all look at and say to yourself 'damn I really need to see that', fights that you don't want to miss. Fights that you know you'll either have to stay up for, get up for or tell your wife you cant go to her sisters birthday party because there is no way in hell you are going to miss this.
The mythical pound for pound argument runs rife. Is it Terence Crawford? does Gennady Golovkin take your vote? Has Vasyl Lomachenko done enough to claim the top spot? You see ladies and gentleman for all of these questions, millions across the world want to know the answers. Does this sound like a sport that is going through its death throes. Does this sound like a sport that won't hear the final bell?
You say that boxing is dead? I say you've not seen anything yet!
By: Aaron Cooper