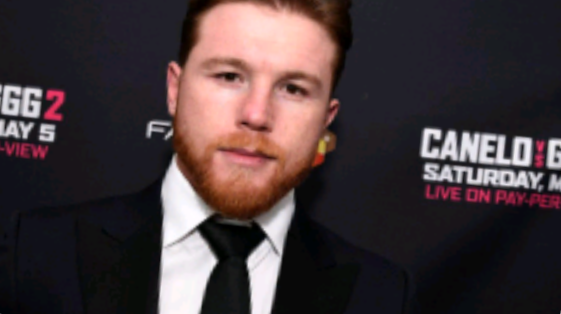 Alvarez pulling out leaves questions unanswered 
---
On Tuesday, Saul "Canelo" Alvarez withdrew from his upcoming fight against Gennady Golovkin, as if he had a choice. With a suspension looming and speculation that he will receive at minimum, a 6 months suspension retroactive to the date of the first failed drug test February 17th.
I believe this could definitely give Alvarez's legacy a black eye. This will open up a lot of questions and speculation about the if's, why's and when he may have started possibly cheating.
Him withdrawing from the fight is a comical way to save face in my opinion, like we are not aware that he faces a disciplinary hearing in front of NSAC on April 18th. Rumors of the fight being canceled have circulated practically since a week after his failed test was announced. It's a step in the right direction for the sport but is it enough?
Boxing needs a uniformed policy on performance enhancing drugs but rather than years it should be a X amount of fights for the first fail test, an X amount for the second fail test and a lifetime ban for the third fail test. Now, I say rather than years use fight totals based on the fighters activity in the last 3 years of their career. For example certain fighters like a Gary Russell Jr. have a averaged one fight per year in the last 3 years.
Most importantly the sanctioning bodies must all get on the same page and enforce the rules along with the commissions from states and countries. The sport must clean up its act as way too many fighters have been caught using performance enhancing drugs.
A lot of folks get caught like Luis Nery and have absolutely no punishment bestowed on them. In retrospect Nery lost his title for missing weight in his very next fight.
We should all strive to want the sport where the fighters are all on a level playing field. Meaning we should want to know who's the better fighter based on talent, skill and guts and not what their taking. It's a sad day for the sport not because Alvarez got caught failing not one but two tests, it's a sad day because this is the type of fight folks that don't follow the sport as much would watch. What was supposed to be the biggest fight of the year is now on hold.
Can't blame Golovkin for this one or anyone else just look at Alvarez and his team as sole culprits in this. It's a black eye not just for them but for the sport as a whole but at least they did the right thing. Congratulations Mr. Bennett and the Nevada State Athletic Commission.
By: Wilson Urena