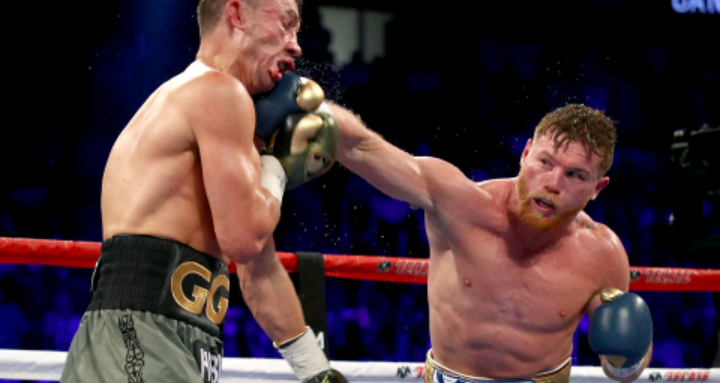 Golovkin's trainer says we won't see much different this time around 
---
Last September the boxing world was in a frenzy over the Gennady Golovkin vs Canelo Alvarez fight and the controversial outcome. Most fans and pundits felt Golovkin won and were particularly in an outrage over a certain scorecard turned in by Adalaide Byrd.
Byrd's final card had Canelo winning 118-110 or 10 rounds to 2 for those unfamiliar with the 10-point must system. Lost in the melee of course was judge Don Trella and his card of 114-114 (6 rounds a piece). The final tally on Trella's card wasn't as much the issue as how the tally was reached.
Trella scored perhaps Golovkin's most impressive stanza for Alvarez in round seven. To put this a little more into perspective even Byrd gave round seven to Golovkin. So in short if Trella gives round seven to Golovkin he wins and we don't have nowhere near the fuss over Byrd's card.
Whether you felt Golovkin won or Canelo edged it there is no denying the outcome was controversial. Personally, I felt Golovkin won but by a close enough margin that I can't really argue with a final score of 114-114. Then again I understand how judging works in this sport.
Fans of Golovkin seem to feel that he needs to be more aggressive this time around and go for the knockout or we'll be looking at the same type of conclusion on May 5th. However, Golovkin's trainer Abel Sanchez doesn't believe that they need to change much of anything for the rematch as he feels they won the first fight 8 rounds to 4.
"No [there is no pressure to get a knockout], I think that these guys are so experienced that they are not going to take unnecessarily chances, they are going to do what they think is necessary in their mind to win. We outside the ring see something different than they see. We're going to implore them to do the things that we want them to do, but at the end of the day they are the ones inside the ring that are taking the chances. They are experienced enough to have an idea of where they're at," Sanchez told On The Ropes Boxing Radio.

"You're not going to see one guy change dramatically from something he has done in the past. Canelo has fought a little differently in the past, he changed dramatically for this fight and he lost the fight.

"Golovkin has never been a Provodnikov or Brandon Rios who just goes out and throws caution to the wind, and neither is Canelo. So I don't think we're going to see something different."
The rematch is set to take place on May 5th on HBO PPV with the replay on HBO the following Saturday May 12th. The venue is expected to be announced within the next few weeks according to Golden Boy President Eric Gomez.
By: Chris Henderson