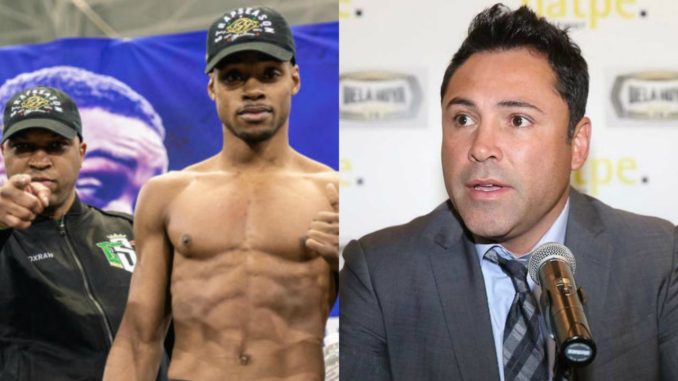 Errol Spence gives Oscar De La Hoya a piece of his mind.
---
In a bit of irony, Oscar De La Hoya sent out a congratulatory tweet to Errol Spence on his victory over four division champion Mikey Garcia. In addition, he invited him to work with Golden Boy promotions, and DAZN.
Spence's response was one that De La Hoya did not expect.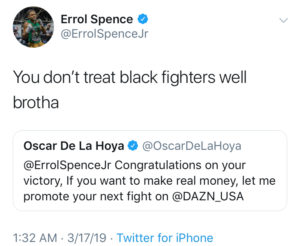 The original tweet from De La Hoya has since been removed.
This rebuttal had to sting as there are currently no prominent African Americans on the Golden Boy roster. This has been the case since 2013 when most of their roster left to join Al Haymon and the PBC.
It looks even worse in light of the 2017 scandal in which there were some emails with racial epithets exchanged between Golden Boy and journalist Hesiquio Balderas.
With Spence's obvious rejection, it looks like De La Hoya will have to look elsewhere to continue his search for a prominent African American prospect.
By: Corey Cunningham