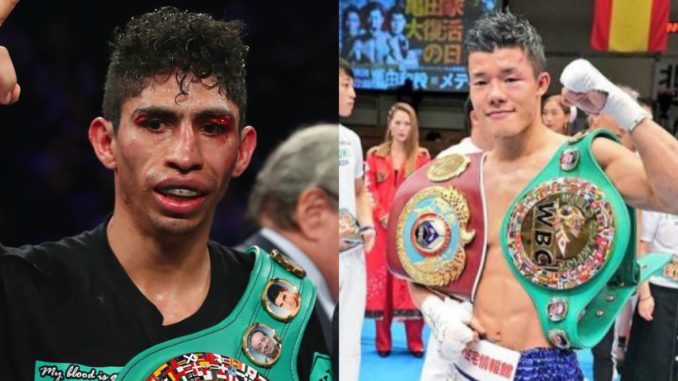 Rey Vargas vs Tomoki Kameda may be on the way!
---
Rumor has it that a match between undefeated WBC super bantamweight champion Rey Vargas will make a fifth defense against interim WBC champion Tomoki Kameda.
As reported by 3kingsboxing earlier, had been in the works.
Kameda, a former WBO champion, hasn't been in the ring since winning the interim title in November 2018 against Abigail Medina. Ever since suffering his only two losses to then-WBA champion Jamie McDonnell in 2015, he has been eager to regain his place amid the top of the division.
The Japanese fighter has won five fights in a row and is poised to become a world champion once again.
Vargas, has been the division's longest reigning champion; ironically winning the vacant title against brother of Jamie, Gavin McDonnell back in 2017.
After several titles defenses, the champion is hoping for a unification fight against WBA champion Daniel Roman. However, with recent news of a unification with IBF champion TJ Doheny, he has shifted focus to Kameda.
INTERESTING FACTS
Kameda held the WBO title in an attempt to unify with McDonnell. The WBO refused to sanction the bout, prompting him to vacate to make the fight he would ultimately lose.
Vargas has an advantage over Kameda, having defeated him in the amateurs.
Although this fight has not been officially announced, this again proves why the lower divisions deserve our respect!
By: Garrisson Bland