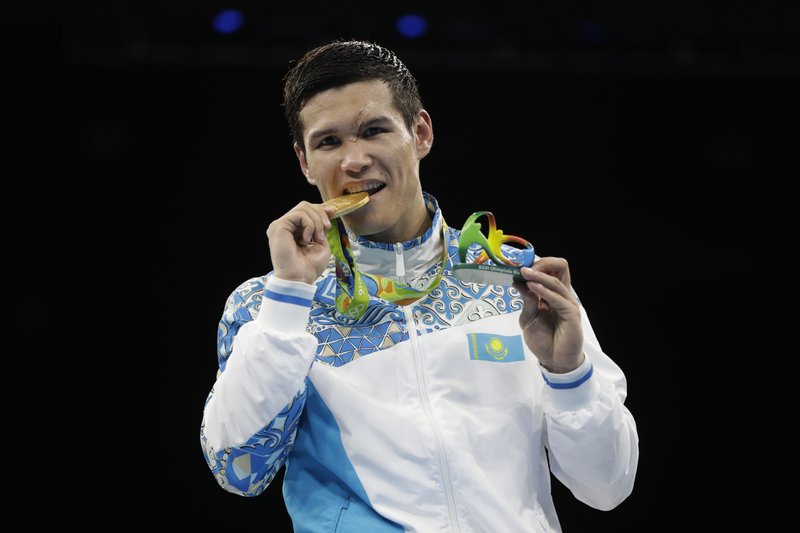 Yeleussinov decisions the durable Gorbic in an "educational" bout!
---
The 2016 Olympic gold medalist returned on the under-card of Cordina/Dodd in Cardiff for his third professional fight.
To give fans some perspective of how accomplished Yeleussinov was as an amateur, he defeated both U.K phenoms Josh Kelly and Josh Taylor!
While he boasts an impressive amateur career, he will not be pushed as quickly onto the world level as other successful amateurs previously. Names that immediately come to mind are Kosei Tanaka, Naoya Inoue and Vasyl Lomachenko; all world title holders in under 10 fights!
Trainer for Yeleussinov, John David Jackson supported this, stating:
"We are not trying to rush him but we think he will be a world champion in about three years."
In his bout against journeyman Gabor Gorbics, it was apparent he is still not very comfortable in the professional circuit. The "point-system" mentality, something many amateur fighters suffer from when turning pro, is still ingrained in his style.
In particular, he still makes the mistake of pulling straight back with his hands down. This was the cause for some steady straight right hands landing from Gorbics.
Although very dominant in winning every round, it will take some time for Yeleussinov to acclimate in the pro circuit.
At welterweight, with impressive names like Terence Crawford, Errol Spence and Keith Thurman, do not look for the 27 year-old Kazakh southpaw to look for those challenges anytime soon.
Yeleussinov improves to 3-0 with 1 knockout.
By: EJ Williams