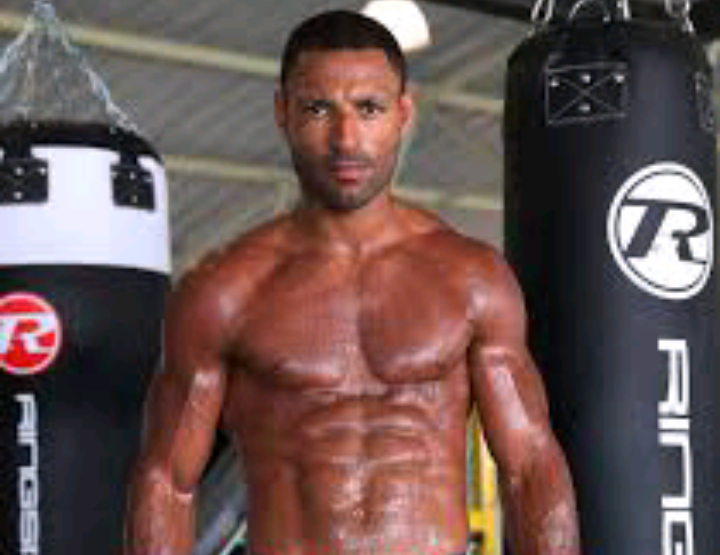 Brook Set To Face Rabchenko
News broke earlier on Sky Sports to announce Kell Brook will make his debut at super-welterweight when he faces Sergey Rabchenko at the FlyDSA Arena in Sheffield on March 3rd.
Following back to back defeats to Gennady Golovkin and losing his IBF Welterweight title to Errol Spence Jr in his own backyard. Brook has heeded his teams and promoters request to move up to the 154 pound division.
Rabchenko is well known on British shores having fought and won all of his 6 fights in England, the most famous being a stoppage victory over then European Light-Middleweight Champion Ryan Rhodes in 2012. However, Rabchenko has not fought since being stopped in an IBF title elimator to Tony Harrison back in 2016.
Brook has this to say to Sky Sports 'The 31-year-old, who is ranked at No. 7 with the WBC, stopped Brook's fellow Ingle Gym product Ryan Rhodes back in 2012 and only has two defeats on his 31-fight record.
"I can't wait to get back in there and it's going to be special returning to the arena," said Brook. "The Spence defeat cut deep and it took me some time to come to terms with it but now I'm back with a new challenge at super-welterweight.
"I believe I will be stronger and better than ever in the division and my focus now is on becoming a two-weight, two-time world champion.
"This is a dangerous fight for my return but I want to jump straight back in at world level and I think our styles will gel for an electric fight. I'm already deep in camp and I can't wait to feel the atmosphere again in my hometown on March 3."
I have my concerns about how Brook's damaged eyes will hold up against the talents at 154, but I can't deny his fighting spirit and wish him well.
By: Aaron Cooper