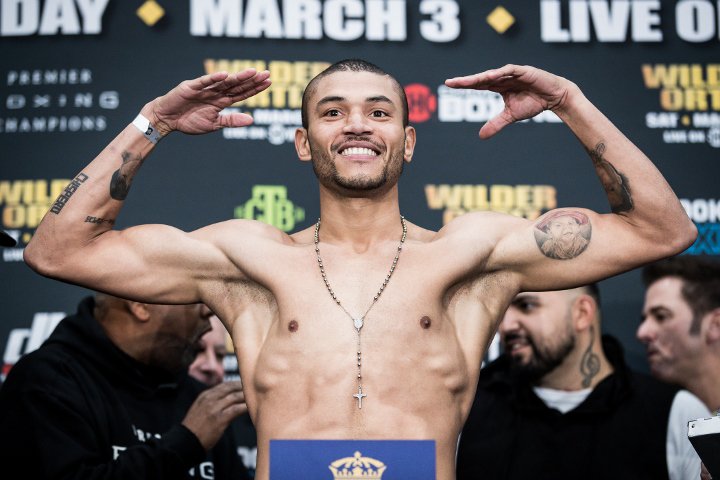 Uzcategui defeats Maderna in a lack-luster main event
---
Ezequiel Maderna came into this fight as the fill-in after Caleb Plant injured his hand while training for Jose Uzcategui.
He filled-in as a tune-up to keep Uzcategui busy while his team re-negotiates terms with Plant's team. The problem with fights like this is:
They can be risky since the opponent will have the mentality of having nothing to lose.
If the fighter who is favored to dominate does not put on that type of performance, he can lose some of his stock.
While watching this fight, it was clear the newly crowned champion fought down to the level of his competition. The Uzcategui that dominated Andre Dirrell was not in the ring for this bout.
Prior to the fight, he made it clear he would be looking for the knockout. It seemed he at times this was all he cared about; making some careless mistakes progress.
Maderna did an excellent job using the ineffective aggression of his opponent against him. He repeatedly landed some nice counter left hooks and straight right hands. In addition, he made Uzcategui miss at time by circling away form his power side.
However, he is just not on the world level skill-wise and most importantly, mentally. Even though it looked as the IBF champion was following him around the ring carelessly, he was still the more effective fighter.
In The End
Uzcategui was the busier fighter, landed more of the telling shots while being hit less, dictated the pace of the fight and his ring generalship was superior.
That is basically checking off the four criteria judges use to score fights in favor of Uzcategui and the cards reflected this.
98-92 and 100-90 (x2) officially gave the IBF champion his 28th win although his performance was definitely not one of his best.
After the bout, Uzcategui had this to say about his performance:
"I just played around and got some rounds. Now that I didn't get the knockout, maybe the other champs will have the guts to fight me!"
The assumption now is he will return to the negotiation table with IBF mandatory Caleb Plant in order to make his first attempt to defend his new title!
By: EJ Williams