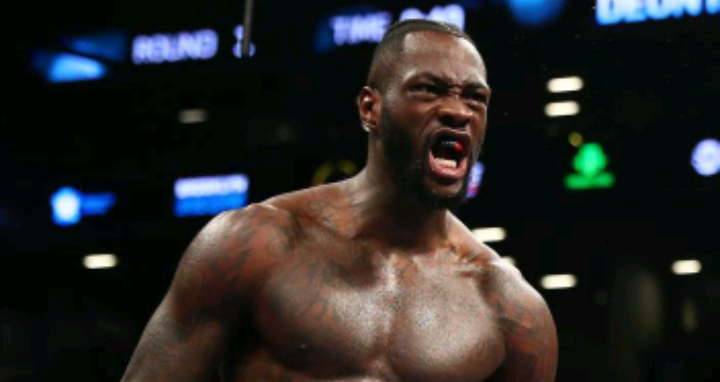 Wilder survives scary seventh to stop Ortiz in 10
---
WBC heavyweight champion Deontay Wilder (40-0, 39 KOs) survived what can only be described as a huge scare in round seven to stop Luis Ortiz (28-1, 24 KOs) in the tenth round.
Ortiz came out jabbing to the head and body, as he was able to push Wilder back. Wilder was using some movement and his jab but Ortiz was walking him down in round two. Both fighters appeared somewhat cautious in the third.
Wilder started to let his punches in the fourth however Ortiz took over control in the second half of the round. Ortiz continued to push the fight forward in the fifth but was dropped by a right hand as the round wound down.
Wilder was pushing Ortiz back to start the sixth round but the Cuban fighter was able to regain his legs and finish the round strong.
Wilder was using his jab effectively in the sixth but near the end of the round Ortiz hurt Wilder badly and had him in serious trouble. It was but far the most trouble we've seen the champion in during his career.
Ortiz came right after Wilder to start the eighth round but was unable to capitalize on the damage he had done in the previous round. In the ninth round neither guy seemed very sharp and looked somewhat tired.
In the tenth stanza, Wilder was able to land numerous hard shots to get Ortiz down for a second time. And another hard combination sent Ortiz down and out for the TKO win. On to Anthony Joshua for Wilder?
By: Chris Henderson