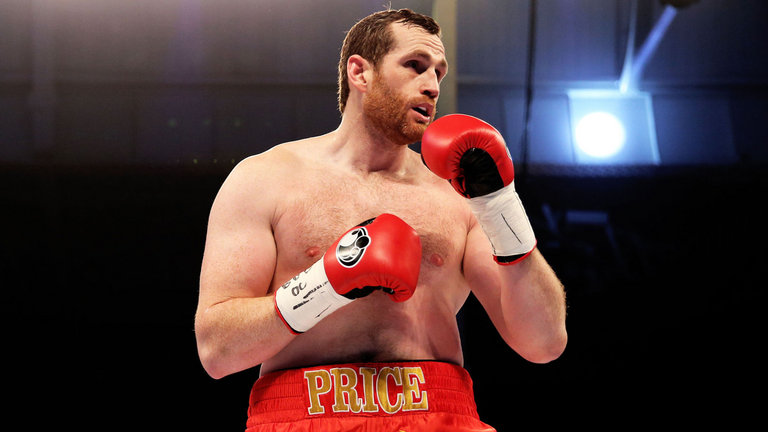 An injury forces David Price to retire on his stool.
---
In an action packed fight where both men had there moments, David Price did not report to the center of the ring to start the fifth round.
It appeared he suffered from a bicep tear in his right arm. Price took this fight on one-week notice after he was already scheduled to face Sean Turner in October.
This is unfortunate for Price as a win against Kuzmin is something he desperately needed. Some pundits such as Paul Malignaggi and Dillian Whyte felt he was on his way to victory.
In the post fight interview, Price mentioned he had been carrying the injury prior to taking the fight. He stated he is not used to being the late replacement and would like an opportunity for a rematch.
Kuzmin stated he is open to a rematch if the teams of both men can come to another agreement.
Many fans want to believe in the Olympic bronze medalist to be a heavyweight champion one day. However, at 35 years-old and suffering three defeats in his last four fights, he may be at the end of his career.
By: EJ Williams