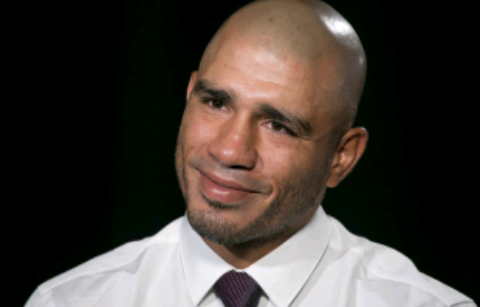 A Bittersweet Goodbye
 In a career that has spanned over 16 years as a professional Miguel Angel Cotto, 41-6 33Ko, has faced a who's who in boxing from Mayweather to Canelo. He has won six world titles through four divisions while competing in 25 world title fights with a record of 20-5 in those fights. Tonight when he entered the ring for the final time and in his 26th world title fight against Sadam Ali in Madison Square Garden it was plain to see he wasn't the same Miguel Cotto that had traveled the hallow halls of the "Mecca" so many times before.
The fight started off with both guys feeling each other out. The speed advantage was obvious early on as Ali was able to stun Cotto a few times early. Cotto however kept coming forward putting a lot more mental pressure on Ali.
By the middle rounds Cotto seemed to have found his bearings, hurting Ali with a straight right and finding the left hook to the body. In the seventh round Cotto suffered a torn bicep but would continue on. With Cotto's activity rate slowing down Ali was able to change the tide of the fight landing a beautiful uppercut in the eighth and going into the championship rounds the fight was close.
In round ten Ali was able to hurt Cotto landing a few big shots as the Puerto Rican seemed to tire. Cotto was backing up more and more. As the eleventh round started Ali came out firing letting his hands go. Ali seemed like the fresher fighter. Going into the twelfth the fight seemed to be on the table, Cotto came forward and both guys landed punches but nothing significant in another close round. Ali was able to take control of the fight down the stretch winning a unanimous decision (115-113, 116-112, 115-113) and becoming the new WBO junior middleweight champion of the world.
When asked about the bicep injury after the fight by HBO's Max Kellerman, Cotto said:
"Look at it, you can see it. It happened in the seventh round"
Kellerman asked if the injury affected the outcome and Cotto replied: 
"I don't want to make excuses, he is a good fighter and I gave him my all"
Cotto told the crowd after the fight:
"Thank 
you for supporting me. I am so glad 
to call Madison Square Garden my home"
As he goes off into the sunset on behalf of myself and all pundits we would like to say, thank you Miguel. We'll see you in the Hall of Fame someday champ!!
By: Wilson Urena
Follow Wilson on Twitter @EastwickBoxing
Email: Wilson@3KingsBoxing.com