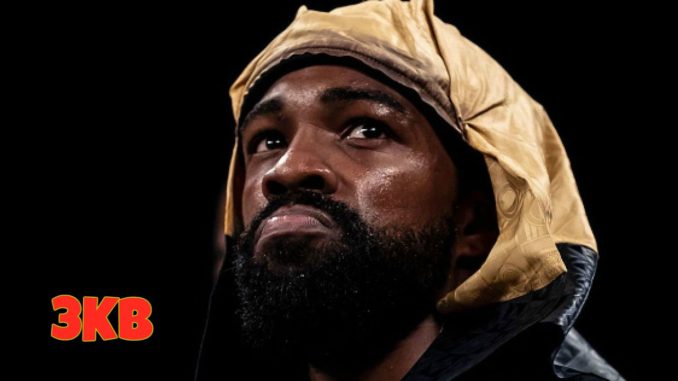 Gary Russell Jr addresses criticism of only fighting once per year!
---
Gary Russell is undoubtedly the most talented fighter with uncanny hand speed. This is frustrating considering at this phase of his career, he should be a much bigger star in the sport.
The main reason that his career has been hampered is due to the frequent spurts of inactivity. Since winning the title in 2015, he has made only one title defense per year.
Currently, Russell is training for his fourth title defense against former super-bantamweight champion Kiko Martinez. However, the champion took time out to answer a few questions that many have been pondering.
"Why fight only once a year?"
Many speculated perhaps it's injuries, his heart wasn't in it anymore, or some personal issues. The champion wasted little time in setting the record straight.
"The reason why I'm competing once a year is because none of the other fighters are willing to get in the ring with me.

"It's not because of my hands, it's not because of no technical physicality on my end, it's because none of the other fighters are willing to step in the ring and none of the other promoters are willing to put their fighters in the ring against me."

"It's that simple."
The slick southpaw champion also responded to maybe moving to super featherweight.
"Of course I would feel much stronger. I wouldn't have to cut weight as much.

"I really don't have a problem making 126, but I do know at 130 I'll be much stronger and bring my hand and everything right with me."
Now in an attempt to perhaps keep him more active, the WBC ordered their champion to face WBA champion Leo Santa Cruz.
That is a fight many fans and pundits wanted to see, but it never came into fruition. Russell provided a little insight as why it never happened, while taking a few jabs at the WBA champion.
"Leo Santa Cruz, that's the only person I want to fight at 126. They've been asking me about it. I beat him in the amateurs. We had ten ounce gloves and head gear on.

"Ask him what happened to him when we fought. It wasn't no close fight, it was a white wash. Now if I fight him again, my skill set has gotten much greater as a professional.

"The gloves are smaller and there is no head gear. I don't see that fight going the distance either."
Despite the lack of any type of unification match-up, the featherweight division is one of the best divisions in boxing with the most talented challengers.
It's worth noting that the champion has publicly made it clear on a few occasions that he plans on fighting three times this year.
By: Garrisson Bland