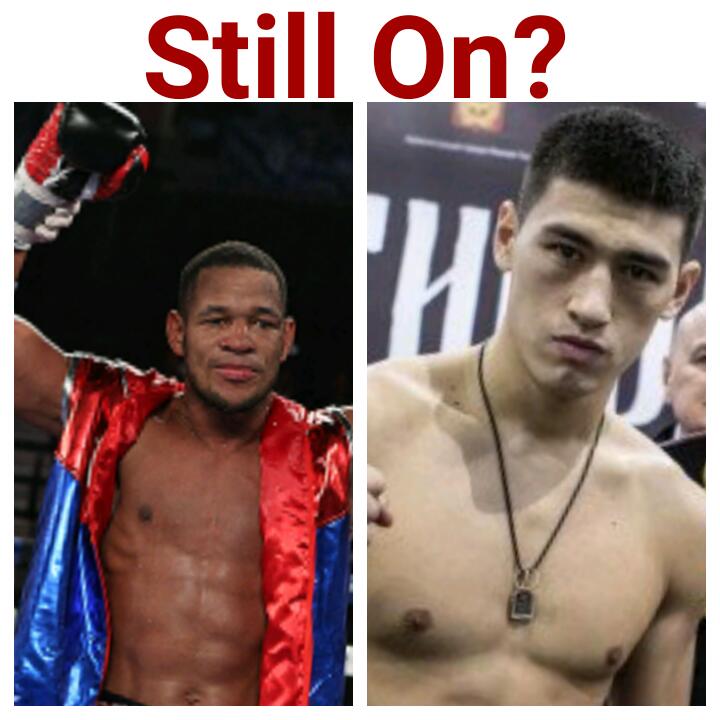 No VADA, No Fight?
---
Sullivan Barrera has waited patiently for his chance to become a world champion. The Cuban native is excited about the opportunity to face WBA champion Dmitry Bivol but now says he just hopes it happens.
The fight was officially announced for March 3rd at the Theater in Madison Square Garden but Barrera and his manager, Luis Molina, says the contracts have not been signed. According to Barrera the hold up is Bivol's team's hesitation to agree to VADA testing.
Barrera, 21-1, 14 KO, and his camp were asked by his promoter if they were willing to pay the $10,000 fee for the anti-doping protocol costs. Since agreeing to pay the $10,000 Barrera and his manager said they haven't got a response from anyone representing Bivol, 14-0 12KO.
"This is my chance to play a world title and I just want everything to be fair. I find it very strange that my team has been trying to finish the contract for the fight for three weeks and they won't provide an answer regarding the VADA tests. Doping is in their culture in Russia. I'm not saying that Bivol is a dirty boxer, I'm just asking him to do the tests in order to go into the fight with a clear mind, for him and me. I do not see that there should be any problem in that. What is the problem?" said Barrera
Barrera hinted that he won't take part in the upcoming fight if Bivol does not agree to having a proper testing protocol. Barrera's manager did more than hint, he stated it as fact.
"We have been pushing to find a solution to this," said Molina, Barrera's manager. "We are in 2018 and everyone has access to emails or telephone texts. I do not understand what the delay may be. At the end of the day, if there is no [protocol], there will be no fight."
By: Chris Henderson