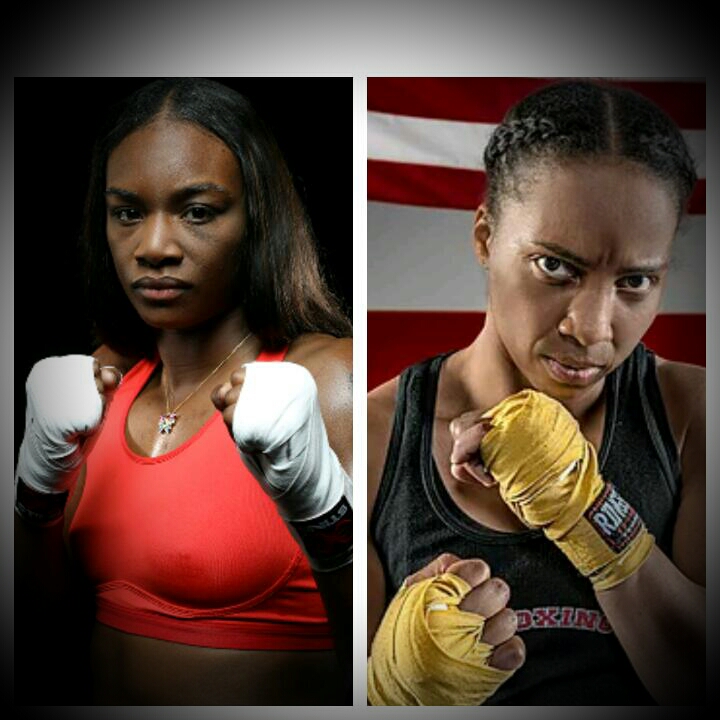 Shields vs Nelson
---
The new year starts off with a bang Friday as IBF and WBC Unified World Super Middleweight champion Claressa "T-Rex" Shields puts her titles on the line against IBF mandatory challenger Tori "Sho-Nuff" Nelson. The 2-time Olympic gold medal winner makes her first defense in a scheduled 10 round match.
Both are undefeated yet followed strikingly different paths to arrive here. Shields burst onto the international scene capturing a first Olympic gold at age 17 in London. Subsequently, her star has only increased in magnitude.
By contrast, Nelson didn't start boxing until 29, turning pro several years later. She also juggled three jobs to support two children. A remarkable tale that shows championship heart.

Shields marks her fifth bout since becoming a professional in late 2016. The Flint, MI marvel won dual world championships by defeating Nikki Adler last August. On the flip side, Nelson is a seven year veteran having over 20 appearances. The former WBC middleweight champ from Ashburn, VA bashed legend Mia St. John in 2014, notching the biggest win of her career. Shields may concede much in the way of pro experience here yet more than makes up for that with stellar amateur credentials.
Taking a closer look, Shields stands 5'8 and Nelson just over 5'6. The challenger has comfortably made welterweight before, more than 20 lbs lighter. That would indicate a clear size differential. Furthermore, Nelson at 41 must contend with a significant age disparity. She is 19 years older than Shields who conceivably has not even approached her physical prime.
Odds are certainly in favor of Shields. Among other qualities, the gold medalist will have a decided edge in athleticism and power. Her astute movement along with crisp and piercing combination punching could spell trouble for Nelson. Still Nelson isn't a shrinking violet. And won't wither under the lights.
The contender is an aggressive type by nature. Even though she can exhibit sound fundamentals, a tendency to get reckless could play right into Shields' hands. But nobody should question this fighter's tenacity. She will scrap until the bitter end.
Turning Stone Resort and Casino welcomes the action. It has been a traditional hotbed of the sport. Salita Promotions will be presenting this event.
The Brooklyn, New York based organization is rapidly ascending. Keep them in your sights. They just signed WBC/WBO Middleweight champion Christina Hammer. There is word Shields may be keen to move down and challenge Hammer at 160 lbs. If they stay on the winning track, we might see them clash later in the year.
A couple of last points to consider: Shields told media at Kronk Gym in Detroit last month this fight had an extended 8 week training camp. With 2 extra weeks added, is there any chance she overtrained? Also, Tori Nelson wanted this opportunity. Plus has demonstrated a fierce determination. Can that indomitable will propel her to victory? Tune in and find out with ShoBox: The New Generation (10pm EST) live on Showtime.