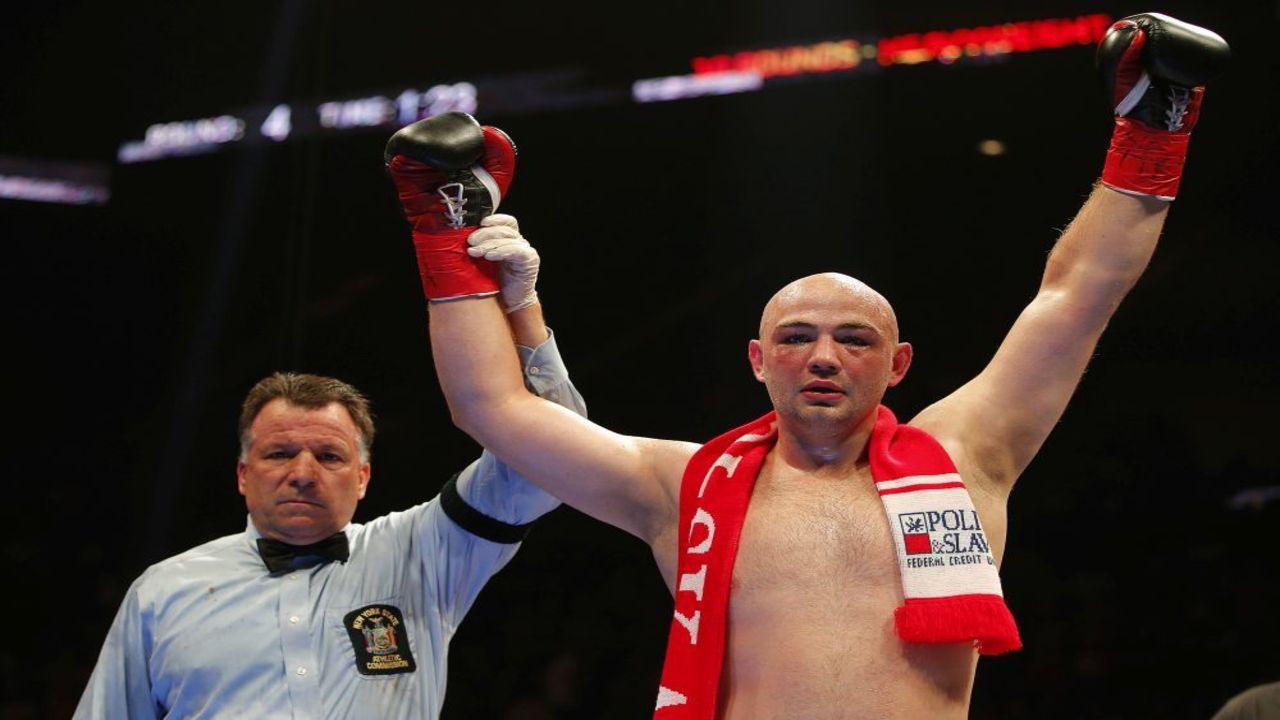 Kownacki takes a unanimous decision in Brooklyn
---
Charles Martin served as the toughest test for the undefeated Polish prospect fighting out of Brooklyn, New York.
Martin was briefly the IBF Heavyweight champion from January to April of 2016 before losing the title to Anthony Joshua.
One of the major positives for Kownacki is how he throws many more punches per round than the heavyweight average of forty-five. Many boxing pundits questioned how the former champion would stifle the his workload.
From the opening bell, the Polish prospect overwhelmed Martin with volume. He kept the bigger man on his bicycle, making him use a lot of his stamina moving away from shots.
Martin attempted to keep his opponent on the end of the jab but he was unable to keep up with the pace Kownacki had set. Couple that with the ever-decreasing stamina and you have a former champion struggling to find an edge in the fight.
That was until the seventh round when fans started to see Kownacki become more susceptible to the left hand. Martin took note of this and also put work into the body. What was once a dominating performance by the Brooklynite turned into a comeback for his opponent.
The tide stated to turn but with Kownacki winning the majority of the earlier rounds, it was possible that Martin's comeback may have been too late.
The final round became the perfect example of "a war of attrition!" Early in the round, Kownacki looked to be target practice until he hurt Martin late and appeared to almost have him out on his feet.
The Verdict
In the end, all three judges felt the hometown fighter did enough early in the fight to take home a unanimous decision.
Kownacki improves to 18-0 with 14 knockouts. In the post fight interview, he admitted that he wasn't ready for a title bout and needed one or two more fights first.
By: EJ Williams