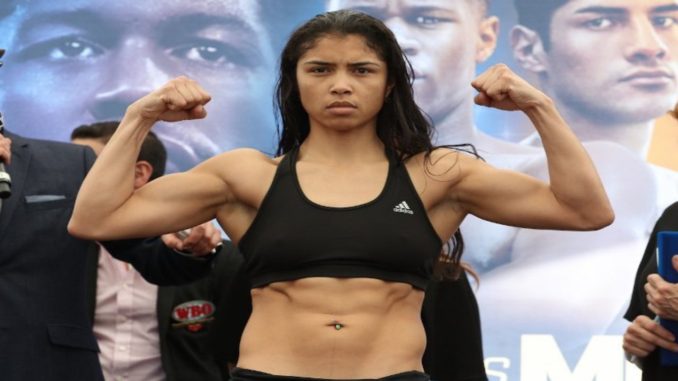 McCaskill v Sanchez, Hot Damn
---
Boy, oh boy, what a war that was in Maryland! There in MGM National Harbor, WBC super lightweight champion Jessica"CasKilla" McCaskill faced WBA super lightweight champion Anahi "La Indiecita" Sanchez in a significant, edge-of-your-seat unification match. From the word go, these ferocious fighters threw leather with the meanest of intentions.
From the opening round, this bout was the definition of "styles make fights". McCaskill, the in-ring bully, came forward throwing punches in bunches. In response to the tremendous pressure, Sanchez falls into a natural counter-punching style where she worked well moving backwards. This, essentially, was the blue-print for the entire fight.
From one to ten, both land their head-snapping, crowd-wowing blows, and it was particularly hard to score for the first five rounds. Yet, as both women began to slow a bit in the second half, McCaskill set the pace and dolls out a bit more punishment than she has to absorb. Although make no mistake, there is not a single round both fighters didn't take a serious chunk out of the other.
What the fight lost in velocity, during the second half of the bout they made up with in dirty tactics. After being hit in the head with no repercussion in the seventh, Sanchez begins holding "CasKilla's" head down and using elbows. McCaskill returned in kind by mugging with the laces of her gloves. At one point, the WBC champion almost shoved Sanchez out the ring. Its dirty, but it was fun too. These women were going for it full throttle.
It was amazing that giving all the head-snapping blows that landed in every round that neither of them went down or required an 8-count. This was an instant classic and worthy of Fight of the Year talks. When the cards were read, the correct fighter, McCaskill, won the prizefight. However, two of the scorecards were disrespectfully wide.
By: Bakari Simpson