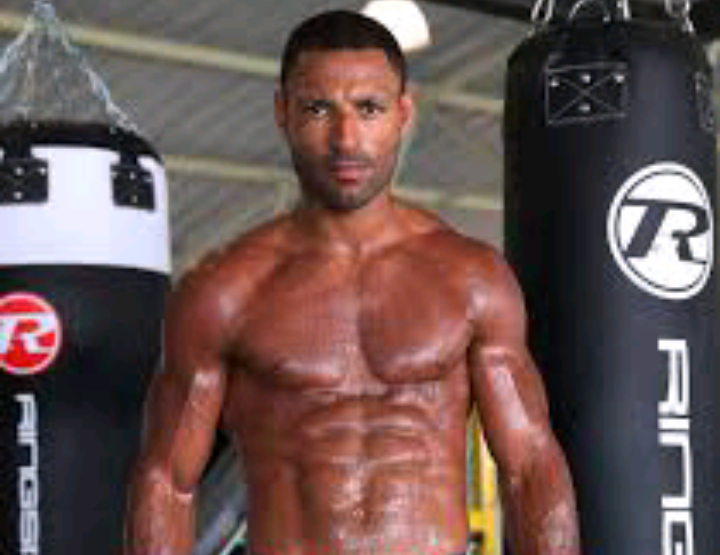 Brook looks to return to form this weekend 
---
In the sport of boxing a defeat doesn't necessarily spell the end. Some of the greatest fighters this world has ever seen have suffered defeat. But, how does one cope with a fall from grace? Especially a fall under the guise of back to back defeats?
This coming Saturday in his home city of Sheffield, Kell Brook enters what could arguably be described as the biggest fight of his career. No he isn't fighting for another world title. Instead he enters the very dangerous territory and very real prospect that a third defeat in a row would certainly bring down the curtain on his career.
Now, i will make one thing abundantly clear. There is one thing that you can never question about Kell Brook and that is his heart. Four years ago Kell was flying high, his ascension through the welterweight ranks was epitomised when he realised his boy hood dream of becoming a world champion. Shortly after his world title victory, he was stabbed in the leg whilst on vacation. At one point he was unsure if he would ever be able to box again. But Kell was able to come back, and while his reign as champion was not the best. His next decision had many both applauding and admonishing him over his next choice, personally i found it intriguing
Instead of looking to unify at Welterweight, Kell took on pound for pound elite Gennady Golovkin. Stepping up two weight classes to do so. Kell has always had a fighters mentality, his coach Dominic Ingle would never have let him anywhere near the Kazakh wrecking ball if they thought for one second that Kell couldn't beat him. For the first five rounds they had a point. For a minute or two it actually looked like Kell could beat Golovkin. But weight classes exist in boxing for a reason ladies and gentleman, and Golovkin's size and strength advantage proved all too much. Though Kell didn't quit, his face could not withstand the punishment and his corner pulled him out, to save their man for another day.
Now you could have easily forgiven Kell for wanting to take a softer fight after facing his first defeat. Long had it been noted that Kell struggled to make the 147 pound limit. But he was taking a lot of heat from fans, because a young texan, himself on his own rise up the ranks laid in wait for him. Again Kell showing he belongs at boxing's top table, beating Spence up until the seventh round when Errol Spence Jr broke his other eye. From then on in it was all one way traffic, that is until the tenth round where Brook made his last stand. But it wasn't enough. Spence was just too good.
As i said earlier, a lot has been made about Brook's struggles with the welterweight limit and that a move up to light middleweight would suit his body better. So this has to be said. Now that he doesn't have to starve himself a week out from fight night. Now that he will arguably be in a much better place physically and mentally come fight night. Should Kell Brook fail against the top names in the 154 pound division. Failure cannot be pointed anywhere else but either he doesn't have the talent to mix with the best (which i don't think is true) or that he simply doesn't have it anymore.
His opponent on Saturday night, Sergey Rabchenko has lost two of his last four fights.  Make no mistake about it, this fight has been made to build Brook's confidence before taking on the world's elite once more. It should be a routine win for a man that is more talented, faster and stronger. But only time will tell.
By: Aaron Cooper