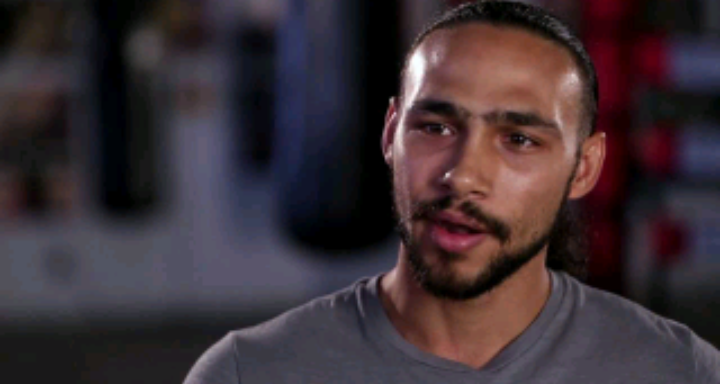 "Some People Forget This My Career"
WBC & WBA welterweight champion Keith Thurman has been out of the ring since defeating the previously undefeated Danny Garcia back on March 4th. He has since been sidelined with an elbow injury that required surgery. Along with the surgery he also got married during his time away from the sport.
He recently talked about his surgery, rehab and his plans to return in 2018 during an interview with Marco Villegas.
"They removed loose bodies. It's almost like a pitcher elbow problem. … What happens is, bone spurs will break off, right? Sometimes if the bone spur breaks off, it's just floating around in your joint. That term is called loose bodies. It's almost like having little rocks or pebbles or grains of sand inside your joint. So when you're trying to snap your elbow like I would in throwing a punch, there's a little rock in there that's hitting things, rubbing up against stuff, and it causes a lot of inflammation. Inflammation causes pain, and I wouldn't really be able to deal with that past the Garcia fight, so we had to get the surgery."
"The doctor did tell me there was more in there than he thought originally from the MRI. The elbow isn't easy. It's not a fast recovery, apparently. I was frustrated when I heard it at first, but going through it, I understand now. It really doesn't snap back. There's not a lot of blood flow in the region. It just doesn't heal like other places of the body, maybe like the knees, the wrist, the hand, I don't know. The elbow just doesn't heal the same."
On coming back in 2018
"We will be back next year, so we're happy with that. We're gonna defend our world titles and get back in the sport that I love, man."
"We kinda know (when), but I'm not gonna say nothin' until next year. We're gonna pick a date and do an announcement, but right now, there's really nothing to talk about."
"I'm able to train, but I'm not hitting the heavy bag. I actually just got cleared to start hitting the mitts if I feel like it, so that's nice."
"We're gonna pick a date that we feel comfortable with, and be ready to give you guys a great performance. What matters is that when you come back as an athlete, you come back strong. You come back too soon, and you don't come back strong, that can shorten your career. Some people forget that this is my career, and I worked really hard to be where I am today, and I wanna maintain this for as long as I can. I've got a good team, I've got great doctors, so we feel confident."
Thurman has faced some scrutiny recently for his perceived lack of desire to show interest in a unification fight with IBF champion Errol Spence Jr. Thurman has previously said that the Spence fight that has to happen but also has said that it's not really on the radar right now either. It remains the only fight fans care to see in the 147lb division that doesn't include the name Terence Crawford.
By: Chris Henderson