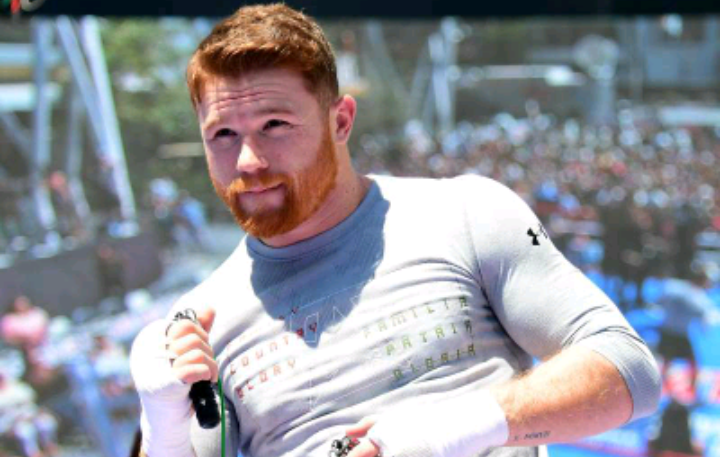 Alvarez will fight for WBC title 
---
The first time Canelo Alvarez fought Gennady Golovkin back in September, Golovkin's WBA, IBF and IBO middleweight titles were on the line. The WBC belt in which Golovkin holds was not up for grabs because of Alvarez's refusal to fight for the title.
Alvarez has had hard feelings against the sanctioning body every since they forced him to vacate his title or fight Golovkin back in 2016.
Alvarez originally won the WBC and lineal middleweight titles back in November 2015 when he defeated then champion Miguel Cotto. Golovkin was given a step aside fee to allow the fight between Cotto and Canelo to take place as he was the mandatory challenger at that time. As part of the original step aside deal the winner of Cotto/Canelo was ordered to face Golovkin.
Team Alvarez asked the WBC following his win over Cotto if they could have a voluntary defense against Amir Khan prior to taking on Golovkin and it was granted under the stipulation that a Golovkin fight must take place next. The two sides were unable to reach an agreement after brief negotiations so the organization ordered a purse bid to be held for the fight.
Alvarez would go on to chose to vacate his title and return to the 154lb division. He has maintained since that time that he was forced to vacate because of the WBC's favoring Golovkin during that time. Alvarez was undergoing other legal issues during the negotiating window and felt he shouldn't have been forced to negotiate at that time.
He has maintained his full intentions during that time were to negotiate a fight with Golovkin but not under strict guidelines. He has also been publicly critical of the sanctioning body every since.
According to WBC President Mauricio Sulaiman, Alvarez will fight for their title this time however. He had the following to say after meeting with Golden Boy Promotions President Eric Gomez.
"He will fight for the belt," Sulaiman told the Los Angeles Times. "A proud, legendary WBC champion, Golovkin, and a proud, legendary WBC fighter, Alvarez, will come together. Things happen in boxing. You turn the page and move on to greater things."

"It was a just matter of shaking hands and moving on. I feel like we've worked in good faith. We are not evil people, and I think all we've tried to do is support Alvarez. Face to face, I will try to say that and I hope we can move on."
With Jermall Charlo as the current mandatory a win by either has the potential to set up another exciting middleweight championship fight if that route is chosen. Meanwhile we countdown the days till May 5th in Las Vegas for Alvarez/Golovkin 2!
By: Chris Henderson