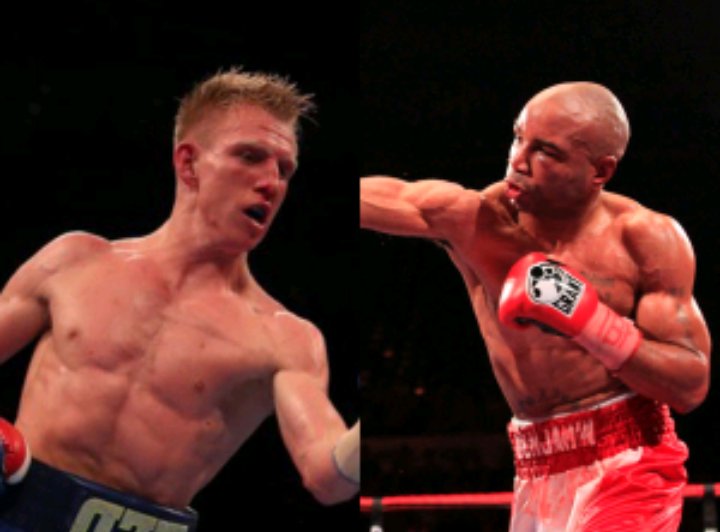 Cheeseman vs Jones
---
I'm very much looking forward to the 'British Beef' card at the O2 Arena in London on February 3rd. Mainly because of the main event, but also because it gives the next generation of young boxers. But there is one fight on that card that worries me.
Ted Cheeseman will take on a man all too familiar in the memories of British fight fans. That man is Oklahoma City native Carson Jones. They will contest for the WBA international super welterweight title. Boxing is a sport of levels and it is very important to be brought along to the right level at the right time. My question at this time is, is this the right fight for Ted Cheeseman? Now I've seen him fight several times, there is a lot to like about him and he is certainly one to pin the hopes of a future world title challenge on.
My reservation is that we have seen Carson Jones spoil the party of British foes before. He is the kind of guy that will be on you for all 12 rounds. He gave Kell Brook hell in their first fight, before Brook won the return. He did the same to Brian Rose before Rose also won a rematch. Then in November 2016 he ruined Ben Hall's ascension up the ranks by stopping him.  You may remember most recently that Jones was on the wrong end of a decision against Antonio Margrarito, a fight many thought Jones should have won. He is certainly no stranger to rocking the apple cart and upsetting plans.
Jones said "Obviously a win is a win, but I always like to knock guys out. I think everybody likes knockouts. That's what I'm known for when I win fights. I'm not known for winning decisions.

"Just expect more of the same, classic Carson Jones. The guy comes to fight and it should be a great night."
At the beginning of this article I spoke about levels, and I can't help but feel that a fight against Joe Pigford or James Metcalf might have made more sense. Carson Jones is beyond British domestic level and Cheeseman isn't even the best Super Welter in Britain yet.
That said, may the best man win.
By: Aaron Cooper