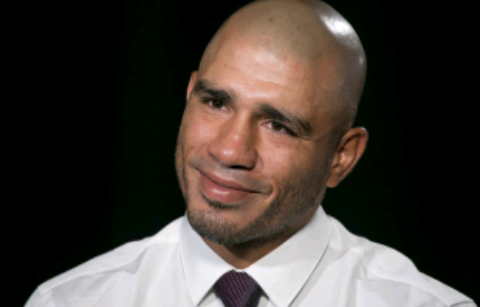 Cotto "Outraged" With Trinidad Sr
WBO junior middleweight champion Miguel Cotto is ready to defend his title tomorrow night against Sadam Ali. Cotto has stated this will be the final fight of his career and it has all of Puerto Rican boxing fans talking about the four division champion everytime they get the chance.
Earlier this week Felix Trinidad Sr was asked about Cotto and the end of his career. The father/trainer of three division champion Felix "Tito" Trinidad took the opportunity to say that Puerto Rican fighter's like Cotto, Ivan Calderon and others should be thankful that his son lay the groundwork for promoters like Top Rank to seek out talented fighter's from the island.
When asked about Trinidad Sr.'s statement Cotto quickly and vehemently disagreed:
"I am totally outraged by the words of Trinidad's father that Puerto Rican boxing began when Tito Trinidad became world champion. We had Sixto Escobar, (José) "Chegüi" Torres, an Alfredo Escalera, Samuel Serrano, Wilfred Benitez, a Wilfredo Gomez, Edwin "Chapo" Rosario and a (Hector) "Macho" Camacho. We have been a country with a tradition of boxing," said Cotto to Carlos Gonzalez.
"I recognize that no other champion has been celebrated in Puerto Rico like Trinidad. The euphoria he generated before the fans was unprecedented in Puerto Rico. In that part I agree, but to make statements that it's because of what happened with Tito that Calderón and myself should be thankful that Top Rank looked at Puerto Rico – it's wrong."
The six-time world champion stressed that having represented the homeland at international tournaments and the 2000 Olympics was the reason Arum sought him out.
"We have our things that we did as amateur boxers, they gave us the merit so that a company like Top Rank would notice us. It was not because of Tito Trinidad. It was because of our work," Cotto said.
"Puerto Rico has been a country where boxing is the national sport. It was not created when Tito Trinidad began to bloom. Boxing in Puerto Rico has a tradition and does not depend on Trinidad, or Gómez, or Benítez, or Cotto. Professional boxing in Puerto Rico has lived because we have had excellent representatives. We've had people before, with and after Tito Trinidad. We will continue to have high caliber boxers."
By: Chris Henderson
You can follow Chris on Twitter @4CornersBoxin
Email: Chris@3KingsBoxing.com