"I am promising to squash him"
Next Saturday at the Theater at Madison Square Garden two of the greatest amateur fighter's of all time will step between the ropes to face each other as professionals. When Guillermo Rigondeaux and Vasyl Lomachenko enter the ring it will mark the first time in the long history of the sport that 2 two-time Olympic gold medalist have fought as professional prize fighters.
Surprisingly the talk among the social media platforms is a lot quieter than most anybody could've predicted just 4 months ago. If you turn the clock back four months to August then all the talk was about Lomachenko "ducking" the Cuban because he had the opportunity, in some fans eyes, to face El Chacal then instead of Marriaga. When Marriaga was announced as the opponent I had the opportunity to sit down and chat with Todd Duboef of Top Rank. It was the day after that meeting that I reported for 4 Corners Boxing Talk the Loma/Rigo fight was gonna take place this year only to get laughed at momentarily.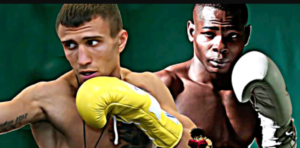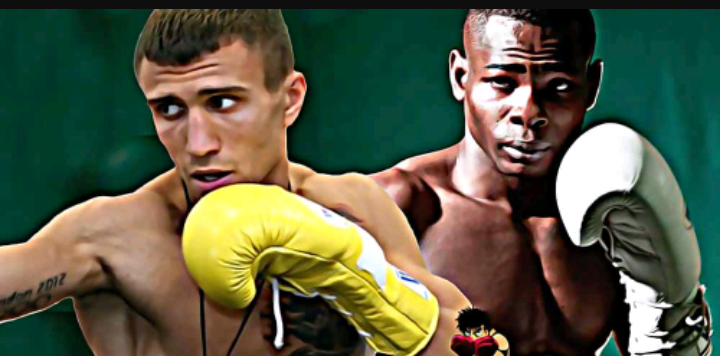 Without going too far into it I was basically told that this fight would happen for one reason, the Ukrainian was tired of the constant harassment he felt he was receiving from the fans and even team Rigondeaux themselves on social media. Basically he had "had enough" and vowed to put a stop to all the talk as soon as he could.
Since talking to Team Lomachenko that day back in July only one thing has changed, I went from being laughed at for reporting the fight was gonna happen to being "the guy" that broke the story. That is the only difference especially as far as Lomachenko is concerned because he still vows to "squash" Rigo next weekend:
"I have a plan in my head, a picture of what I am going to do but I don't think it would be too smart to talk about it right now.  I think it is better one time to see than 100 times to say." said Lomachenko
"When he goes forward he falls down in the ring. I don't think he's going to be doing that," Loma continued "I said I am going to walk through him like a tank. They are two different things. I am going to walk through him like a tank and knock him out. They are two different impressions. I am like every single fighter – going into the ring I have in my mind finish the bout before all the rounds are over and to get the victory before that. There is a good possibility that the fight will end before the 12th round. I am not promising to knock him out but I am promising to squash him."
One thing is certain the 08′ and 12′ gold medal winner is confident in what he'll do on December 9th and when talking to him and his team you can almost feel the enthusiasm in the air. That still don't help me make up my mind one bit.
I literally can see either guy winning this fight by a wide margin or even a stoppage. I also can see a close split-decision to even a draw type fight happening. That's just how close this fight is on paper and with the eye test.
I think I'm just gonna grab myself a seat, smash my ass and take notes while I enjoy what very well could be the highest level of skill and pedigree to ever face off in the squared circle anywhere. The best part of waiting till the 9th is I get to talk with Team Rigondeaux next and I can't wait to hear what they got to say.