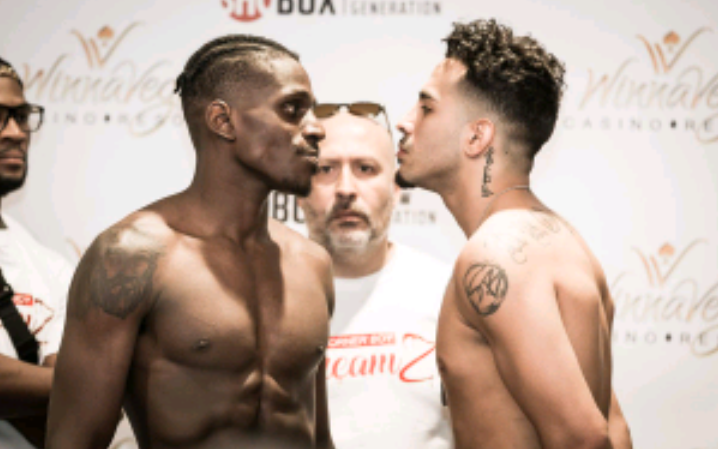 ShoBox main event ends in a split-draw
---
In the main event of ShoBox The Next Generation a 10 round middleweight bout between unbeaten prospects Ronald Ellis (14–0–2, 10KOs) & Junior Younan (13-0-1, 9KOs) was fought to a split decision draw. In the first round both men seemed to feel each other out till late in the round where they begin to exchange a few punches.
In the second round it was Ellis being more effective, snapping his jab out there and landing the cleaner punches. The third round was Younan using his movement while Ellis just kept coming forward. In the fourth it was Younan controlling the pace as both men spent a lot of time starring at each other and didn't do much.
Going into the fifth round it was clear the Younan only fights about a minute of each round while Ellis struggled to fight his range, it was shaping up to be a close fight. In the fifth round both men took turns having ineffective aggression and the sixth was more of the same with Ellis perhaps landing the most meaningful shots.
In the seventh it was Ellis coming forward landing the cleaner shots. In a turn of events Younan began coming forward in the eighth round landing some big shots stunning Ellis but seemed to punch himself out and didn't throw another punch for the last minute of the round. The ninth and tenth was Ellis coming forward landing the cleaner shots as Younan seemed to be tired.
The judges scored it 96-94 Ellis, 96-94 Younan & 95-95 in a sloppy but at times exciting bout. Younan must work on fighting a full round and changing speed on his punches. While Ellis must learn to cut off the ring and how to find his range. It was a close bout with lots of swing rounds. Let's hope these two young fighters are able learn from it.
By: Wilson Urena