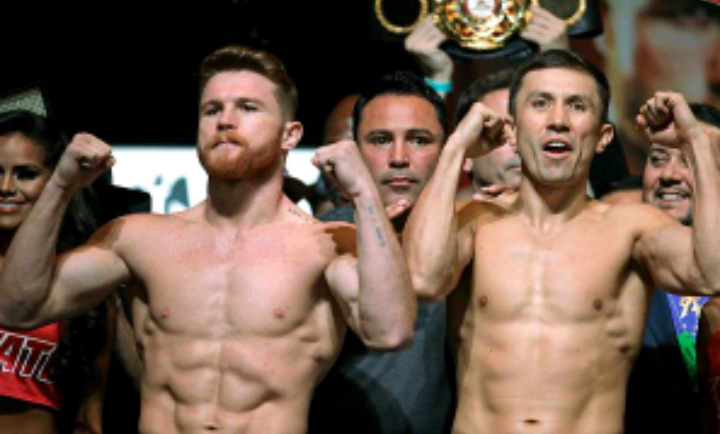 It's all about the money in the end
---
By now unless you live under a rock or way out in the boondocks you know that Canelo Alvarez vs Gennady Golovkin Part Dos is officially gonna happen on May 5th. What is not known yet is where.
The two fought to a controversial draw back in September at T-Mobile Arena in Las Vegas and that has caused a bit of a stir amongst fans. There's a common perception that Vegas is a favorable location for Alvarez.
When you take a close look at his history in the "fight capital of the world" there has been a few questionable scorecards for sure. The Mayweather draw card is just blasphemous to be honest and the 118-110 in Canelo's favor in the first fight against Golovkin caused an uproar to say the least.
The truth is that if a judge is gonna favor one fighter over the other it can happen anywhere period. It's not just Vegas it's everywhere so the debate among the fans is an useless argument to be honest.
While Vegas is favored to be the location once again, New York's Madison Square Garden is making a serious effort to land the rematch. Golovkin, who has fought in New York six times, promoter Tom Loeffler said the bid from MSG alone guarantees the rematch to exceed the live revenue from the first fight. He doesn't know yet what the Vegas bid will be.
"I don't know what Vegas is going to offer, It'll be a little bit of a back-and-forth. But the Garden is definitely very interested in this fight. They realize this is one the few times they have a legitimate shot of getting a big fight. I don't think Floyd or Manny or any of those big fights ever considered New York. Gennady likes New York. Either this fight or if Gennady wins maybe a third fight, I think the Garden has a legitimate shot at getting one of these fights."

"It seems Canelo would prefer Vegas, but it's going to come down to a financial decision. I'll sort through it with Golden Boy and see what we can work out. I know the Garden is definitely interested in putting in a bid, but Vegas is going to be hard to beat for the overall package they offer." said Loeffler.
Loeffler wouldn't give the exact figure of the New York bid on record, we do know to guarantee it to exceed the first fight the bid would have to be more than the $27 million. According to our sources 3KingsBoxing.com has been told the bid from Madison Square Garden is in the $30 Million plus neighborhood.
While AT&T Stadium, aka "Jerry's World", was an option for the first fight it is not likely to be considered this time around due to scheduling conflicts with the NFL and it's annual draft.
The fact is that the overall package Vegas is able to offer is simply too big for a fight of this magnitude to happen anywhere else. The venue itself may not have the hallowed halls of the "Mecca of Boxing" but the reality is that there's much more incentive for both sides for this fight to be in Las Vegas and once again at the T-Mobile Arena.
Oh yeah did I mention the overall tax benefit of the fight being in Vegas would be worth millions of dollars?
By: Chris Henderson