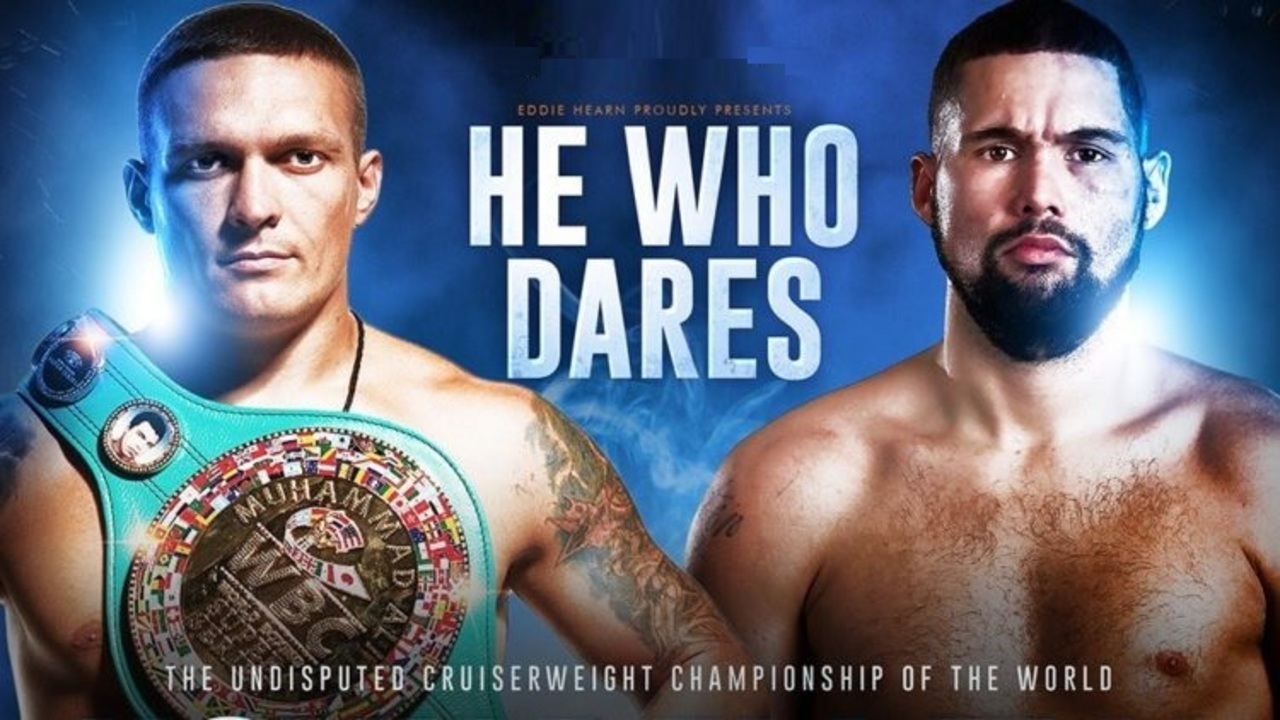 Usyk vs Bellew: He Who Dares!
---
On November 10, the highly anticipated match-up between undisputed cruiserweight champion Oleksandr Usyk and Tony Bellew gets underway. The showdown will take place at Manchester Arena in Manchester, Lancashire, United Kingdom. DAZN will broadcast the event beginning at 2:00 p.m. (EST).
An Intriguing Battle!
'He Who Dares' is a fitting name for Saturday's unique cruiserweight fight. The division's kingpin Oleksandr Usyk is unmatched in his skills and abilities. He entered the WBSS season one tournament with only twelve professional fights; far less than the competition that awaited him. Nonetheless, Usyk dismantled the best that his class had to offer; collecting championships and remaining virtually unscathed in the process.
The dominant cruiserweight doing so much with so little professional experience is only half the intrigue of the fight.
The other half comes from Tony Bellew. The British heavyweight has gained mass popularity throughout his country. At light-heavyweight is where Bellew made his name fighting domestic rival Nathan Cleverly and WBC champion Adonis Stevenson. After losing to Stevenson, he moved up to cruiserweight to become a world champion and remained undefeated. However, Bellew defeating David Haye twice in two highly publicized heavyweight bouts is what makes the fight with Usyk interesting. Bellew will come down to a division he hasn't competed in since October of 2016 to dethrone the champion. Win, lose or draw Bellew will go out with a bang in his last fight in front of his fans.
Stylistically
Usky (15-0, 11 KOs)
The Ukrainian southpaw is a human Rubik's Cube. There isn't one particular area in the ring where he lacks comfort. His impressive ability to slow or speed up the tempo in a fight while moving and throwing punches is unreal.
Bellew (30-2-1, 20 KOs)
While the Brit can get reckless at times, his orthodox fighting style is a bit more traditional. He can box, has decent footwork, and a solid right-cross. As a competitor, Bellew's heart best quality is his best quality. You can expect him to answer each ring of the bell as long as he's standing.
Outcome
Usyk wins by unanimous decision.
By: Cessell Robinson